Lactem Lactic Acid Esters of Mono and Diglycerides-E472b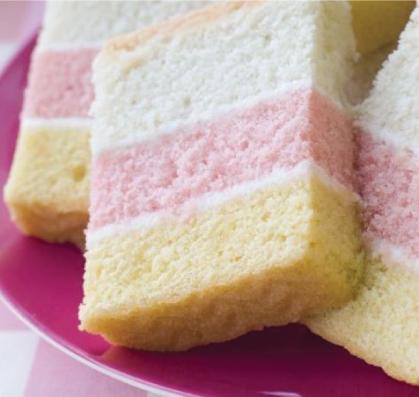 Product Specification
| | |
| --- | --- |
| EC No. |  E 472b |
| Form | Oily to hard waxy |
| Colour | Creamish White |
| Acid Value |  Max 6 mgKOH/gm |
| Saponification Value | 220-280 mgKOH/gm |
| Iodine Value | Max 3 |
| Total Fatty Acid Ester content | Min 90% |
| Total Glycerol and Polyglycerol | 18-60% |
| Heavy Metals (as Pb) | Less than 10mg/kg |
| Arsenic | Less than 3 mg/kg |
| Cadmium | Less than 1mg/kg |
| Mercury |  Less than 1 mg/kg |
Description
Lactem is a Lactic acid ester of mono and diglycerides made form edible fully hydrogenated oil. It is an oily to waxy material, off-white to light yellow in colour. This food additive is typically dispersible in hot water, indispersible in cold water and soluble in edible oils and fats.
Application in Food
Non-Dairy Whipped Toppings and Topping Powders
Lactem is an exceptional alpha-tending emulsifier with a low HLB. This means its powers of aeration in water-in-oil emulsions is consistently good. It is a very effective whipping agent in non-dairy imitation creams where it allows the infusion of greater amounts of air during whipping (high over-runs), the air is dispersed finely throughout the cream. It also stabilises the alpha crystals of the fats used in such formulations and thus the texture of the cream is maintained once whipped.
Halal and Kosher Food Preparations
Lactem qualifies as a good food additive for Halal and Kosher Consumers as well. It is also free of Palm-oil.
Shortenings
Lactem, once included in a shortening formulation, greatly enhances the functionality of the shortening in its applications. Cake margarines containing Lactem will provide greater aeration, foam stability of batter, and also add to softness shelf life. In puff pastry margarines it aids the flakiness of the puff pastry through better dispersion of the fat during the lamination process.