Polyglycerol Polyricinoleate (PGPR)-E476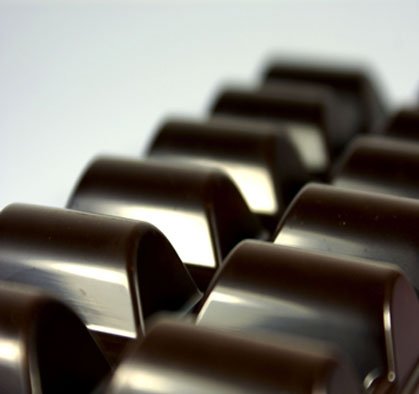 Product Specification
| | |
| --- | --- |
|  E Number |  E 476 |
| Form | Viscous Liquid |
| Colour | Amber Honey |
| Acid Value | Max 6 mgKOH/gm |
| Polyglycerol | Less than 10% |
| Hydroxyl Value | 80-100 mgKOH/gm |
| Viscosity |  700-900 CPS at 60 C |
| Saponification Value | 170-185 mgKOH/gm |
| Heavy Metals (as Pb) | Less than 10 mg/kg |
| Arsenic | Less than 1 mg/kg |
| Cadmium | Less than 1 mg/kg |
| Mercury | Less than 1 mg/kg |
| Lead | Less than 5 mg/kg |
| Refractive Index | 1.4630-1.4665 |
Description
Polyglycerol Polyricinoleate (PGPR) E 476 is an emulsifier manufactured from Interesterified Castor oil fatty acids and Polymerized Glycerol. It is a highly lipophilic emulsifier with a low Hydrophilic-Lipophilic Balance. It is a viscous amber coloured liquid and is insoluble in hot and cold water, soluble in oils and fats.
DynaVisc 888 HV
Savannah's DynaVisc 888 HV is a very versatile grade of PGPR emulsifier. It qualifies as a Hahal food additive and is also palm-oil free. Additionally, Dyna 888 HV is a preferred Kosher emulsifier and comes with a strong functionality in several other applications including:
Chocolate
DynaVisc 888 HV offers mid-range functionality in reducing viscosity in chocolates. It provides higher viscosity reduction than several types of PGPR produced by multinational emulsifier manufacturers.
Oils and Fats
The careful selection of raw materials and processing conditions is of great importance for the production of the correct type of PGPR food additive, for applications in this industry. The PGPR needs to disperse evenly into oils and fats and to also be able to bind strongly to water to disperse into the oils and fats.
DynaVisc 888 HV is used by manufacturers of low-fat spreads which can contain a water content of up to 80%. DynaVisc 888 HV disperses the larger water phase droplets evenly into the smaller oil phase and keeps the blend stable to reduce the separation of the two phases.
Similarly, DynaVisc 888 HV is an exceptional PGPR to use for the production of pan release emulsions which are used by the bread baking industry to grease baking pans. Pan release emulsions with up to 80% water content can be produced with this type of PGPR. Pan release emulsions play a vital role in ensuring good release of bread from pans. Another key role they play is that they do not allow the build-up of oxidised/carbonised fat or oil residues on pans/moulds which make hygiene and cleaning a big problem in the bread baking industry.
Colours and Oleo-resins
The highly lipophilic nature of DynaVisc 888 HV plays a key role in its application in the colour and oleo-resin industry. In this industry, some colours or oleo-resins need to be dispersed evenly in oils and fats. DynaVisc 888 HV aids this dispersion into oils and fats.
The colour or oleo-resin is first blended into DynaVisc 888 HV. This blend of PGPR and colour or oleo-resins is then added to an oil based product for dispersion and functionality.